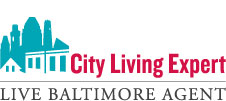 The Baltimore City Real Estate market is a very exciting. With over 250 neighborhoods within this fine city, each boasting it's own fine qualities, it is hard to target just one. That is what I am here to help you do.
I have been a Live Baltimore Agent for years now and I pride myself on staying up to date on the grants, programs, and information available to Baltimore City home buyers.
Below is some research on some of the most popular neighborhoods. I would be happy to answer questions, and help you identify which one is right for you.
Some of the most popular neighborhoods to live in fall within the zip codes that follow the water. The 21224, where I live encompasses Canton, Brewers Hill, Patterson Park, Highlandtown, Greektown, and so many more! The 21231, which encompasses Fells, Upper Fells, Butchers Hill, etc. Then the 21230, which encompasses Federal Hill, Riverside, Locust Point, Washington Village, etc. Here is how those zips stacked up against each other over the past 12 months.
Canton
Fells Point
Federal Hill
Brewers Hill
Locust Point